English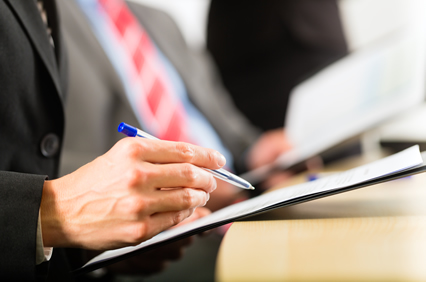 Our services in the labor area include among others performing the training of human resources employees to carry out the recruitment and selection of staff, conduct business audits to review and refine the documents kept in the company, preparation of employment contracts , preparation of collective contracts, review of collective contracts, confidentiality agreements, work rules, termination of employment relationships whether they are voluntary termination or a contract withdraw made by the company, defense and answer to an individual and collective lawsuit, filing injunctions.
Strategic representation, legal and management at the National Institute of Migration Office. Personal support services and migration procedures for obtaining legal stay in the country under any condition of stay. Migration and legal services for individuals and corporations. (more information)
Specialists in Immigration Services.
Within the immigration field, we are specialized in the subject, including a complete management, control and enforcement of the new provisions employed by the National Institute of Migration, such as: The Migration Act and Regulations, The Manual of Criteria and Immigration Procedures , Procedures and Guidelines for Migrant the General Guidelines and Procedures for issuing visas.
Our consultants in the area of ​​migration, are lawyers who have extensive experience in obtaining migration documents to foreigners coming to our country, under all the features and immigration status of all countries and groups of citizenship.
Our professional skills and accumulated experience in migration procedure translate into effective legal services, rapid and of greater benefit to our customers.
We offer
Legal Representation and Management at the National Institute of Migration.
Obtaining Legal Stay in Mexico for foreigners seeking to reside temporarily or permanently in our country.
Personalized advice for obtaining Migration Documentation Required. (Different qualities, characteristics and migratory patterns).
Internment of Aliens, by migration status, the procedure you want and the reason for your stay in Mexico.
Advice and Authorization Management for visas per household and job.
Advice for Getting Visa to the consular representations of Mexico.
Advice for Obtaining Authorization Visitor Visas without permission to engage in gainful activity, adoption process, visa as a temporary resident, and
when it does not involve procedures for job or family relationship.
Personalized advice to foreigners in all matters relating to their stay in the country, as well as their obligations therein.
Migration advice on Migratory Qualities and Characteristics.
Migratory Forms Processing.
Following thge basic file of your company (Openings and Updates).
Attention and verification inspections conducted by the National Institute of Migration).
Attention to subpoenas established by the National Institute of Migration.
Special services in Mexican airports.
REGARDING LABOR SUBJECT:
Management Control Systems, for preventive and corrective effects in personnel matters through labor audits.
The objectives of a labor audit focus on the proper administration of the personal files of the members of his company.
Points to check in the same are as follows:
Verification of data on job application or resume as applicable;
Development of individual employment contracts. If you already have one, the verification of it.
Verification of dates of entry, as to the Social Institutions such as IMSS, INFONAVIT, SAR, and also verify dates in the payrolls and company and that
they match to avoid procedural risks in case of contingency.
Verification of assistance controls inside the company.
Analysis of the means of control you have in place, its implementation as well as the advantages and disadvantages of the same process in case of contingency.
Verification of personnel information including: Proof of Address; Proof of Studies; Proof of Identification, Letters of recommendation from previous employers; Letter of no criminal record (when required as the position held). Proof of Driver's License (when staff at its disposal company vehicles) The proper usage of company belongins such as Computers, Laptops, Cell Phones, Phone Direct Communication Vehicles; Letter of responsibility for the proper use of the company belongins; Letter of responsibility on the limit of use of the property.
Responsability Letters for administrative staff who have access to confidential company information accounting, administrative or personal nature.
In matters of individual character, defense contingency procedure in case prompted by complaints to the authorities that have the administrative or judicial nature in Municipal, State or Federal level attention either by appointment or answering demands and then follow the process.
Liquidations of staff;

At the location of your represented.
Negotiating the amount payable

To the respective Authority by subject and jurisdiction;

By means of Judicial Agreement (No-process or lawsuit attached)
By means of Termination of Labor Relationship.

In matters of collective character, we have the experience of having prepared and signed collective contracts with major labor federations and independent unions.

Development of Collective contract Agreement that covers and protects the interests of your represented staff as well as its extension to its branches.
In case you already have one, perform annual reviews on whether the terms or salary tabulator.
Elaboration of collective agreements according to the needs of your employees.
Legal Representation at the sites to strike, for to sign collective contracts or to hold collective contract ownership.
Preparation of Interior Work Regulations and deposit with the competent authorities